State Makes Absentee Voting Easier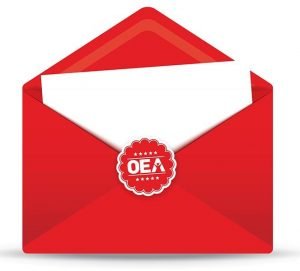 The June 30 primaries are fast approaching, and voters are deciding whether they will vote through the mail or in person.
On June 5, the Oklahoma State Election Board announced a partnership with banks across the state to provide free absentee services to voters:
Photocopy of your state or tribal ID
Absentee ballot notarization
Depending on the branch, you can get one or both of these services at the counter or through the drive-thru.
The Election Board is keeping a statewide list of participating banks and credit unions.
Click the link above, fill out your personal information, and check "Request an Absentee Ballot."
On this page you can also:
Check your polling place, County Election Board, and voting district
View your sample ballot
See upcoming elections
Fill out the form and follow the instructions in the link above. Then send to the County Election Board in the county where you live. The form must be received by 5 p.m. on the Tuesday (June 23) before the election (June 30). 
"A postmark on that date will not suffice."
You are not required to use the form, however. You may write a letter to your county election board to apply for absentee ballots.  The letter must contain the following information.
your name
your birth date
the address at which you are registered to vote
the election or elections for which you are requesting ballots
the address to which the ballots should be mailed
your signature
You may apply for absentee ballots for one election, for several elections or for all elections in which you are eligible to vote during the calendar year in which the application is submitted.
You may mail your absentee ballot application to the county election board, you may fax it or you may deliver your own application personally to the county election board office. (You may not deliver an application for another person, however. It's the law.) You may scan your signed application and e-mail it to your county election board. You also may send a telegram to apply.
If your absentee ballot is mailed to you, you must return it to the county election board by mail.
An absentee ballot must be received by the county election board before 7 p.m. on election day to be counted.
Absentee ballots may also be delivered in-person to your county election board during regular business hours.
Ballots delivered by hand must be returned no later than the end of business hours on the day before the election.
Only standard absentee ballots may be returned in-person.
Those who request absentee ballots under the special conditions listed below for those who are physically incapacitated or care for physically incapacitated persons who cannot be left alone may only return their ballots by mail.
Voters must make a copy of the front and back of their driver's license or have their ballot signed by a notary, and sign the affidavit on the ballot themselves, before mailing it in.
Voters may cast an absentee ballot in person at the county election board office from 8 a.m. to 6 p.m. on Thursday and Friday before all elections.
For state and federal elections only, in-person absentee voting also is available from 9 a.m. to 2 p.m. on Saturday.
In-person absentee voters must fill out and sign an application form when they arrive to vote.
If you have questions not answered on this page, 
please contact your local County Election Board or the State Election Board at info@elections.ok.gov and/or visit the OSEB website on absentee voting here.