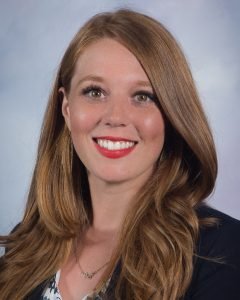 Bixby's Jessica Jernegan has been named a finalist for the prestigious NEA Member Benefits Award for Teaching Excellence, the highest award presented by the NEA Foundation.
Jernegan is one of 45 teachers from across the country to be nominated by their state affiliates for the Foundation's top honor. At a Bixby School Board meeting last week, she was introduced as one of the top five finalists for the award.
The finalists receive $10,000 and expenses paid travel for them and a guest to the Salute to Excellence in Education Gala next February in Washington, D.C. The overall winner, to be announced at the gala, will receive a $25,000 cash prize and a commemorative gift.
Director of Community Engagement at Bixby Public Schools and a long-time member of the OEA, Jernegan is well known as an outstanding educator and a dedicated advocate for public education. She was nominated by her peers for the Award for Teaching Excellence for her dedication to the profession, community engagement, professional development, attention to diversity and advocacy for fellow educators.
"The Oklahoma Education Association is thrilled that Jessica is a finalist for the NEA Foundation's most prestigious honor, but we aren't at all surprised," said OEA President Alicia Priest. "We have the privilege of seeing her dedication to students and her leadership and advocacy for Oklahoma public education every day.
"The students, faculty and staff of Bixby Public Schools and the community are lucky to have such a bright, enthusiastic educator and activist. The OEA is proud to have her as a member and leader.