Frontier City/Hurricane Harbor OKC
OEA members can buy discounted season and single-day tickets to Frontier City and Hurricane Harbor OKC (formerly White Water Bay) in Oklahoma City. Find the promo codes in our members only section.
American Fidelity AD&D Policy
Full-time active members of the Oklahoma Education Association includes a free Accidental Death and Dismemberment (AD&D) policy, courtesy of American Fidelity. The $1,000 benefit will increase to $5,000 is the loss of life occurs while performing your regular duties of your principal occupation as a classified, certified or administrative employee. Take a look at this flyer for all the details. For more information, contact American Fidelity at 800-654-8489 or americanfidelity.com.
Orlando Employee Discounts
"Save up to 35% on your Orlando Vacation! Orlando Employee Discounts offers Exclusive Pricing on Hotels & Vacation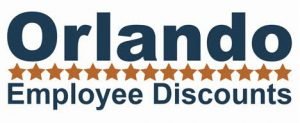 Homes in or nearby Disney World and Universal Studios Orlando as well as Discounts on Tickets for All Orlando Area Theme Parks and Attractions! Just click on the following link in order to access your discounts. Visit our Great Member Benefits page in the Members Only section for the exclusive OEA access code.
Schlitterbahn Kansas City
Visit our Great Member Benefits page in the Members Only section for the exclusive OEA access code to purchase discount tickets to any Schlitterbahn park.
A special offer on Oklahoma Observer subscriptions
OEA members can now get great discounts on subscriptions to the Oklahoma Observer, a fresh voice of reason among Oklahoma media coverage of education.

New subscribers can get a digital subscription for just $10, or a printed version mailed to you house for just $25 (current subscribers are not eligible for this promotion). Visit our Members Only section for the promo code and instructions.
Association Provided Insurance
Your membership includes $1 million in civil liability insurance, and $35,000 in criminal liability. Also, you receive $1,000 in accidental death and dismemberment (AD&D) insurance, plus an additional $4,000 if the accident occurs on the job with additional coverage available through American Fidelity Assurance. (800-933-1853)
NEA Complimentary Life Insurance
Complimentary, automatic coverage for all eligible members
All eligible members can take advantage of the valuable, automatic term life insurance coverage provided by NEA Complimentary Life Insurance.*
Although you are automatically covered by being an eligible member, please take a moment to register a beneficiary of your choice. Visit neamb.com or call 800.637.4636 to register your beneficiary. (You will need to create an account at neamb.com using a home email address.)
A guaranteed benefit

Provided at no cost to Active, Staff, Reserve and Life members actively employed in the field of education

Up to $1,000 of term life insurance

Up to $5,000 of accidental death and dismemberment coverage

Up to $50,000 of AD&D insurance for any covered accident that occurs while on the job or serving as an Association Leader

Up to $150,000 of life insurance for unlawful homicide while on the job
Personal Legal Services Program
As a Member of the Oklahoma Education Association, your benefits include legal service that covers you not only as a professional, but also as an individual. This program is called the Personal Legal Services Program or PLSP. It is provided to all OEA members, their spouses and their dependent children and offers a variety of legal services for free or at discounted rates.
Financial Services Programs
OEA Visa Gold Card with fixed interest rate of 9.49 percent and no annual fee, offered through the Oklahoma Educators Credit Union.
All programs provide no-cost, financial planning and tax reform seminars with products that feature choice, consistent performance and flexibility:
In addition to the many national discounts OEA member receive through the NEA, we offer a number of discounts just for Oklahoma members. Our partnerships include these companies:
Flowers USA

– Save 15% on fresh flowers, plants, balloons and gift baskets from Flowers USA.

Journey House Travel

offers special travel packages and the capability of recommending alternative itineraries with possible lower fares. They can offer some discounted hotel and car rates with their increased buying power through their affiliation with American Express. Journey House provides $300,000 insurance coverage on every airline ticket issued by the agency at no cost to the traveler.

LaQuinta Hotel

offers an OEA special rate of 10% OFF.

Oklahoma Today Magazine

– Subscribe to Oklahoma Today and learn about the people and places of Oklahoma. Members receive six issues full of award-winning stories and photographs for $17 per year.

Six Flags Amusement parks

offer OEA members substantial savings off the main gate price. This online benefit program also allows you to "print and go" so you have your ticket in hand when you get to the park with no waiting in the line to purchase tickets.

Tickets At Work

allows OEA members to take advantage of discounts and special offers for theme parks and attractions nationwide including the Walt Disney World® Resort, Universal Studios®, Disneyland® Park, Sea World®, Six Flags, Cirque du Soleil, Las Vegas and New York City shows and performances, movie tickets and much more! These savings are not available to the general public.

Vantage Deluxe World Travel

– The largest organization providing affinity group travel. Vantage offers the best values and the highest quality programs in the market to OEA members.
Find contact information and promo codes in the Members Only section of our website.
The 3.2 million members of the NEA are linked by a common thread—dedication to students, to families, and to community. At NEA Member Benefits, we take pride in serving you! We are dedicated to making the personal and professional lives of educators better through "best in class" programs and services.
For more than half a century, NEA Member Benefits has helped enhance the lives of NEA members and their families through advocacy, service and information. We work with each and every member to find the best solutions to meet their needs. We strive to help all members increase their economic security through financial services, insurance programs and investment advice. We want to maximize members' hard-earned dollars through consumer discounts and special travel and leisure offers. We also offer resources designed to help educators in the classroom—from professional development services to discounts on instructional materials. At NEA Member Benefits, we take pride in being advocates for members and providing them valuable and trustworthy service—every step of the way.
David C. Glenn
NEA Member Benefits, Affiliate Relations Specialist
dglenn@neamb.com
Watch these NEA Member Benefits videos for more information on their various benefit programs:
California Casualty, the  provider of the NEA Auto & Home Insurance Program, is offering NEA Members eight chances to win cash in 2021. The $2,500 Educator Jackpot giveaway was created to bring a little excitement to members across the country. The timing could not be better.
Winners for the $2,500 prize will be randomly selected every three months of the year with two winners chosen each round. No obligation to enter. Enter Today!
Request your quote today from Gabrielle Sole:
866.612.2804
ReadyForQuote.com/gabby