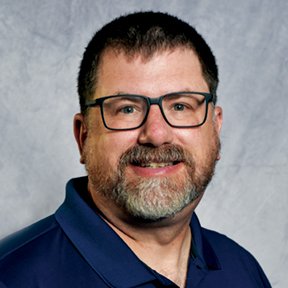 Members are finding a new-yet-familiar face on the OEA staff. Union ACT's Brendan Jarvis recently joined the association as an organizing specialist on the Tulsa Metro Region team.
Jarvis was elected in 2017 as the zone director for Tulsa Metro D. As a member of the Board of Directors, he was elected to the Internal Concerns Committee and served on the Forces on Education Committee. He was also elected to the OEA Fund for Children and Public Education Steering Committee.
While teaching at Union, he volunteered for the Bixby Parent Legislative Action Committee and for numerous political candidates, both Democrat and Republican. Local media called on Jarvis frequently to comment on education issues in the news. His political work earned him the OEA's 2018 Gene Rochelle Political Activist Award.
Jarvis was born in New York City, but grew up in Winfield, Kansas. He received a bachelor's in secondary education of social studies from Wichita State University. He taught seven years at Winfield Middle School to start his teaching career. Since 2004, he's taught 7th grade history and geography at the Union 6th/7th Grade Center in Tulsa.
"I have enjoyed teaching middle school for the last 25 years but have come to understand that while I do see working with children as a calling, my larger calling is supporting teachers and support staff," Jarvis said. "The mission of the OEA aligns with my own personal mission. My heart is with those who are on the front lines in our public schools, and I plan to work very hard to support, encourage and counsel them as I have done over the past few years, as well as helping them learn how to build their power in their districts and statewide."
As the organizing specialist for the Tulsa Metro Team, Brendan will help local associations in the region with their membership recruitment and organizing around issues. He has 18-year-old twins: Sarah is a freshman majoring in zoology at Oklahoma State University, and Thad is majoring in communications at Tulsa Community College.