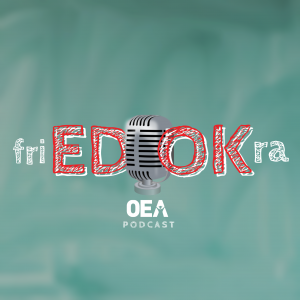 friED OKra is a weekly podcast dedicated to providing information and insight into all things public education in Oklahoma. It's a collaboration of OEA employees and staff from across the state, along with special guests. 
Thoughts, questions, ideas? Email us at friedokrapodcast@gmail.com.
In our inaugural episode of friED OKra, our hosts Carrie Coppernoll Jacobs and OEA President Alicia Priest discuss the current legislative session with OEA's associate executive director of legislative and political organizing, Amanda Ewing. Including a cost-of-living adjustment for retirees, the overall budget, and bills on virtual school boards. 
We also hear from Mustang ESP's Margaret Brown and Candis Ryczkowski on their incredible story of the years-long process it took for them to organize a bargaining local from scratch.