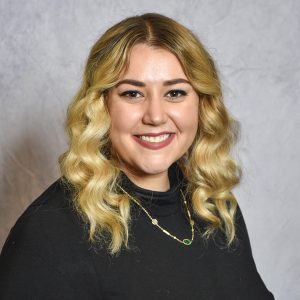 Briana Flatley brings a unique skill set to the association as the Oklahoma City Metro Organizing specialist.
Flatley, who joined OEA earlier this month, was a Gates Millennium Scholar as a student at Western Heights High School. She took an active role in the Gates Minimum Scholars Association as a student at the University of Oklahoma where she received a bachelor's in global literary analysis. Her degree included studies abroad – in Brazil, Ireland, Germany and Tanzania.
After college, Flatley worked as a paraprofessional in Western Heights and as a English as a Secondary Language teacher assistant for Bethany Public Schools.  Most recently, she served as the AmeriCorps Summer Enrichment Leader for Putnam City Public Schools.
"The education of our children and youth is not something I take lightly. These are critical times for a public education system burdened with challenges," said Flatley, who speaks English and Spanish. "As a young educator and advocate, I believe I can bring a fresh perspective to OEA with extensive knowledge of educational policies, both locally and nationally. I find satisfaction in confronting tough challenges and working tirelessly to overcome them."
As the organizing specialist for the OKC Metro Team, Briana will help local associations in the region with their membership recruitment and organizing around issues.