The Oklahoma Senate today passed a cost-of-living adjustment, giving state retirees their first raise in 12 years. 
HB 3350 passed the Senate with a 41-5 vote. Early, the House had passed the bill unanimously. It now goes to the governor's desk.
Statement from OEA President Alicia Priest:
"The OEA is thankful that the Legislature passed a COLA for our retirees. Our current education employees, retirees and partners have advocated for years to achieve the passage of a cost of living adjustment. Active and retired OEA members have been relentlessly pushing for a COLA for several years, and it was one the association's top priorities this year.
"During that same time, educators helped reform the pension system by paying more in to the system, extending our years of service and extending our retirement age to 65. These tough decisions, along with legislators putting more funds into our pension system, has made our pension system solvent. "It has been more than a decade since our retirees have received a COLA. Our public servant retirees have given their lives to take care of the citizens of the state of Oklahoma and we are pleased to see the passage of this bill."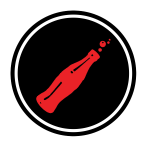 HB 3350 passed with an emergency clause, which means it will go into effect on July 1 if it is signed into law. 
The raise will be 2% for those retired two to five years, and 4% for anyone retired longer. The length of retirement is calculated as of July 1, 2020.
This is an increase in pension payments. It's not a one-time stipend, like two years ago.
Retirees will see increase in their July pension checks, if the governor signs the bill.
Contact the Governor
Please contact Gov. Kevin Stitt and ask him to sign HB 3350. This cost-of-living adjustment costs taxpayers $0!
Contact the Governor