Results of the 2020 OEA Elections will be posted as soon as they are confirmed by the Elections Committee.
Oklahoma City Metro Zone B
Bambi Rogers
Putnam City ACT
Hello! I'm Bambi Rogers. I have been teaching for 14 years and in special education in Putnam City for the last five years. I have previously taught in Moore and Lawton. I have been involved in OEA my entire career, including being building representative for previous schools and on the executive committees. I believe that together we can make a difference for ourselves and our students. Thank you for your vote!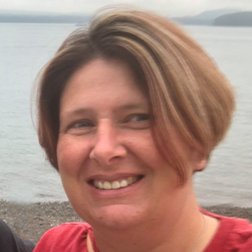 Amber Ball
Putnam City ACT
Amber Ball teaches at Central Elementary in Putnam City. A graduate of Yukon High School and University of Central Oklahoma, she has taught for seventeen years. Amber has actively served her local, Putnam City ACT, as a Building Representative, Member-At-Large, Executive Board Member, Bargaining Committee Member, Lead Negotiator, and Vice President. For OEA, she currently serves on the Collective Bargaining Committee, Legislative Crisis Team, and Trauma and Violence Ad Hoc Committee.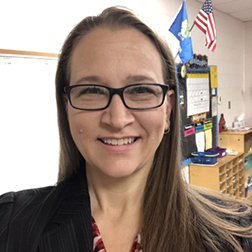 Ronda Boston
Putnam City ACT
My name is Ronda Boston a happily married mother of 5. I am currently in my 5th year teaching 5th graders at Coronado Heights Elementary. I have had the honor of serving on the PC ACT board as member at large for the last year and serving on the contract negotiation team the last 2 years. I'm excited to continue my work with this organization and to help it achieve our goals.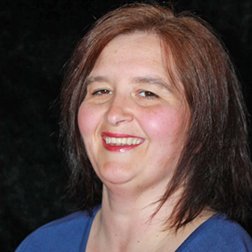 Oklahoma City Metro Zone D
Kelly Craig
Mid-Del ACT
Education is my PASSION; I am a strategic think-tank leader who is motivated to organize change. Being the squeaky wheel that gets the job done is my strength. As your Zone Director for OKC-D, I will use my vote on the OEA exec. board to ENSURE that the hard work from the walk-out, the Together We're Stronger campaign, and the pro-education candidates that WE seated will not be taken for granted.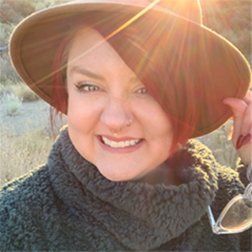 Amber Spradlin
Choctaw-Nicoma Park ACT
I am a middle school teacher in Choctaw-Nicoma Park Schools. It has been an honor to work alongside some amazing educators at OEA to make myself better. I want to return the favor and lead educators as a Board of Director for OKC-D. I am organized, task driven, and love to work with others for the common good of our students, locals, and state.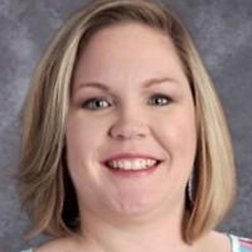 Lawrence E. Train Lane
Checotah CTA
unopposed
I'm asking for your VOTE and support as I run for re-election as your Board of Director for SE-B. I've been a lifelong educator, advocate, activist, and union leader. I'm fully committed to listening to, collaborating with and serving every member with honesty, integrity, humility, compassion, and enthusiasm. More than anything, I'm deeply committed to advocating for the success of All students, members, including both certified and education support personnel. Experience matters.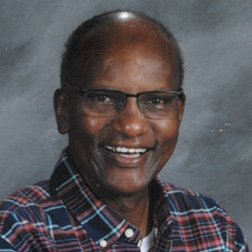 Sharon Hill-Wooten
Idabel City EA
Hello. I am asking for your vote to be YOUR next SE-C Zone Director. I have been a member of OEA for 25 plus years. During that time I have served in almost every capacity. I have previously served on the OEA Board of Directors, and I am currently the Chairperson of the OEA Resolutions Committe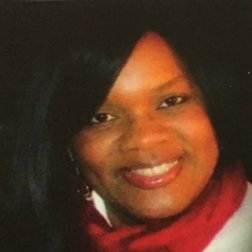 Withdrawn
Johnette Stites
Poteau EA


Brittany Arnold
Professional Educators of Norman
I am currently running for the position of Zone Director for SW-B, so that Cleveland and McClain county locals can continue to have their voices heard. As a voting member of the OEA board, I will strive to adequately and accurately represent the members' interests. If I am elected, I plan to be a bold representative on the OEA board, who will strongly advocate for the needs of our students, our teachers, and our schools.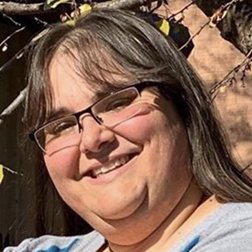 Amy Radtke
Noble ACT
Please elect me as Zone Director because I am diplomatic, yet brave enough to speak truth to power; whether that be at the legislative level, or within OEA itself. In Norman, I served as building rep during the walkout; communicating critical information and organizing Capitol-bound bus rosters. I managed rolling delegations afterwards. My perspective as an educator in a rural 4-Day district is invaluable. I will also be available to visit other districts on Fridays.
LeeAnne Jimenez
Tulsa CTA
Unopposed
I want to be your ears and your voice in matters that impact the classroom, whether that is at the building, district, state or national level. I am always looking for answers to the questions you would ask, because asking questions is how we learn where and how to take a stand. Now, more than ever, we need experience. It is time to be present, to be bold, and to take a stand.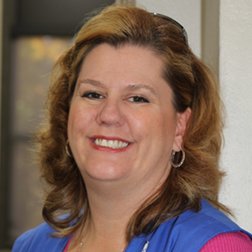 Brendan Jarvis
Union CTA
I am running for reelection for this Zone Director position. I have enjoyed being a resource for teachers and support staff for the last three years, as well and engaging more people in the legislative process and in OEA activities. I have served on several important committees on the board, including: Fund for Children and Public Education Steering, Internal Concerns, Executive Director Evaluation, Negotiations, and Vice President Task Force. I would humbly appreciate your vote.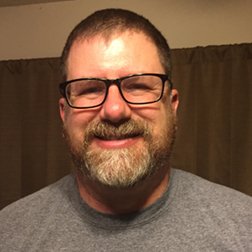 Frank Brazwell
Union Support Professional Association
Hello everyone my name is Frank Brazwell. I have been a member of the USPA, OEA and NEA for almost twenty-five years. I have been vice president and president two different times in these past 25 years here at Union. During my time as president we have made some major changes in salaries. I have decided to run for OEA zone of director's board Tulsa Metro D. I ask to be considered for this position.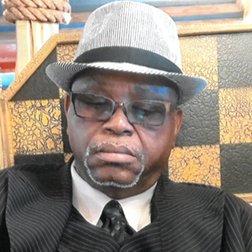 Laura Nicholas,
Professional Educators' Association of Lawton (PEAL)
Unopposed

I am a 4th grade teacher in Lawton, Oklahoma, who has worked in the same school for 16 years teaching 2nd, 3rd and 4th grade. Outside the classroom I am our building's representative for PPDC and the current Vice President of PEAL. With the passing years, I have come to realize that if I want change to happen for my fellow teachers and student then I must have a more active role in the process.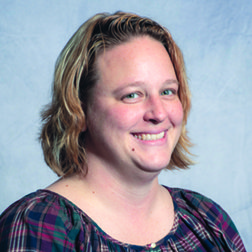 Michael Horn
Jenks CTA
Unopposed
My prior experience includes serving as an officer for the Jenks Classroom Teachers Association, since 2006, and President since 2014. I am highly effective in building partnerships with diverse groups. I recognize the importance of communication to address issues in a proactive rather than reactive manner. It is my hope to continue to be a positive voice and advocate on behalf of the members of Tulsa Metro E.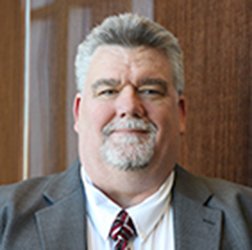 Administrator Delegate-At-Large
Todd Crabtree
Byng
Unopposed
NEA Retired Delegate(s)-At-Large
Linda Long
Retired
Beckham/Roger Mills Retired Teachers Association
Unopposed
I would be honored to represent Retired Teachers at the OEA Delegate Assembly. I have always been involved as an active member of the OEA while teaching and the OEA Retired Teachers since retiring. I served on the OEA Board of Directors and currently serving on the OREA Board of Directors representing the Southwest District. I advocate for the teaching profession and for better benefits for active and retired educators. Thank you for your support!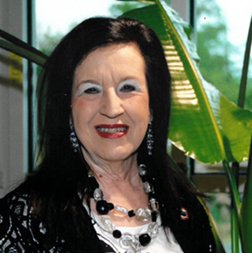 Ethnic Minority Delegate(s)-At-Large
Withdrawn
Bambi Rogers
Putnam City ACT


NEA Represenative Assembly
NEA Retired Delegate(s)-At-Large, Successor Delegates Only
Stephen Smallwood
Rattan EA
Unopposed
As a retiree who has been very active in OREA I feel that I can be a viable voice for retired educators at the national level. Developing networks with other state associations and learning ideas to benefit our own state are missions that I feel are critical to the position of NEA RA delegate. I ask for your support in accomplishing these endeavors.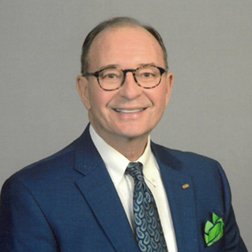 Category I Delegates-At-Large
Stephen Smallwood
Rattan EA
Providing a voice for regional representation at the NEA RA is a goal for every regional delegate. I am no different. Feeling often isolated deep in Little Dixie, it is important that members south of I-40 and east of I-35 have input into educational decision making. As an experienced member at RA, I feel that I can provide that representation. I ask for your support.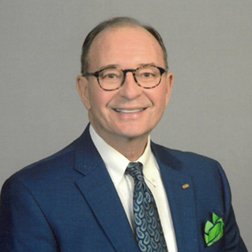 Krista Farris
Shawnee ACT
Education is my passion. I take pride in being able to represent my local association at OEA events. I would consider it a great honor to represent the Southeast Zone and Oklahoma at the national level as a delegate to the 2020 NEA Representative Assembly. I am in my 14th year in education and currently teach 5th grade in Shawnee.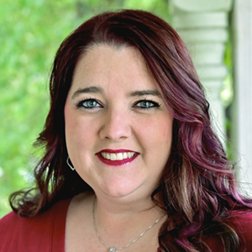 Sharon Hill-Wooten
Idabel City EA
Hello. I am asking for your vote to represent the SE Region as a delegate at the NEA Representative Assembly. I am a career educator and longtime member of the Idabel Education Association where I have served in almost every capacity. I have been an OEA Board member and currently serve as the Chairperson of the Resolutions Committee. I would appreciate your vote; I will represent you with integrity. Please VOTE SHARON HILL-WOOTEN.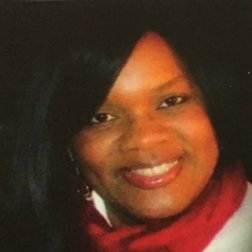 Lawrence E. Train Lane
Checotah EA
I'm running to serve and represent you at the NEA/RA. I believe in fighting for what you believe and speaking up for those who don't have a voice. I try to live my life in the service of others and I'm willing to take risks to make a difference. As the Oklahoma representative on the NEA Resolutions Committee, I value your opinion on issues affecting Oklahoma public schools and ask for your VOTE and support.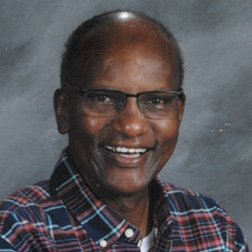 Johnette Stites
Poteau EA
I'm asking for your vote, in the NEA-RA Representative Elections, delegate at large position. I would greatly appreciate the opportunity to represent the Southeast in Atlanta, GA in July. I've found the work I do as the SE-C Director to be both exciting and rewarding. This is a working event at the National level for me to represent the Southeast from Oklahoma and to share our area of Oklahoma with delegates from around our Nation.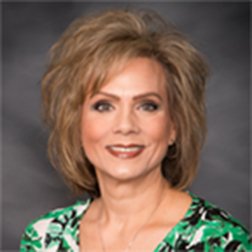 Rowdy Washburn
North Rock Creek EA
I am a second-year fourth grade teacher at North Rock Creek. I have been involved in the work of our Association since college, serving as  a member of the SOEA at ECU. As an early career educator, I am a charter member of the New Educators of Oklahoma Network, NEON. At Representative Assembly, I would bring an ECE voice to the table and express the concerns that face public education for early career teachers.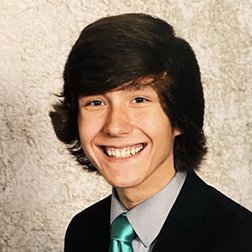 Toni Parrie
Norman Support Personnel Association
I am an Education Support Professional member working to get my local established by increasing membership with hopes of moving towards bargaining rights. Serving as the NEA Category I Delegate-at-Large NEA/RA will provide me the opportunity to assist in that process. This position will allow for the ESP voice to be heard at RA.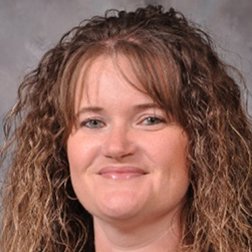 Megan Smith
Professional Educators of Norman
I have held a leadership position within my union for the past three years. I have been and am currently elected to be on the bargaining unit for my union. I also have been elected to be a delegate for OEA Delegate Assembly. I have knowledge on proceedings of Representative Assembly of the NEA. I would be proud to serve as the Oklahoma Representative for the NEA RA.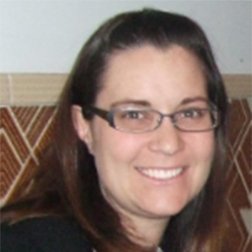 There are no Category I elections in the Northeast, Northwest, Oklahoma City Metro and Tulsa Metro regions.