Norman Student Wins Best of Show
At the May 2019 OEA Delegate Assembly, a New Business Item was passed creating a poster contest for Oklahoma students. NBI #13 read, "I move that the Oklahoma Education Association conduct a student led art submission call, as soon as possible, for original student artwork that highlights the idea of safe space schools for minority groups including Indigenous People, Immigrants, Dreamers, Black Lives Matter, LGBTQ+, et al. The Human and Civil Rights committee will select one submitted design, for each appropriate age level (elementary, middle and high school), and OEA will make posters available for members to download."
The Human & Civil Rights and Communications committees set the theme of the contest as "In This Classroom, I Can Tell My Story."The H&CR Committee received more than 70 entries, and chose a Best in Show as well as first place and honorable mentions in three grade categories: 3rd-5th grades, 6th-8th grades and 9th-12th grades.
Andrew Zhang's poster, "In Our School 'WE' Are Safe" won top honors. Andrew is a sixth grader at Norman's Whittier Middle School.
You can see all of the winning entries in the gallery above, as well as individually below. All of the winning entries can be downloaded for display, but please give credit to the artists if you do.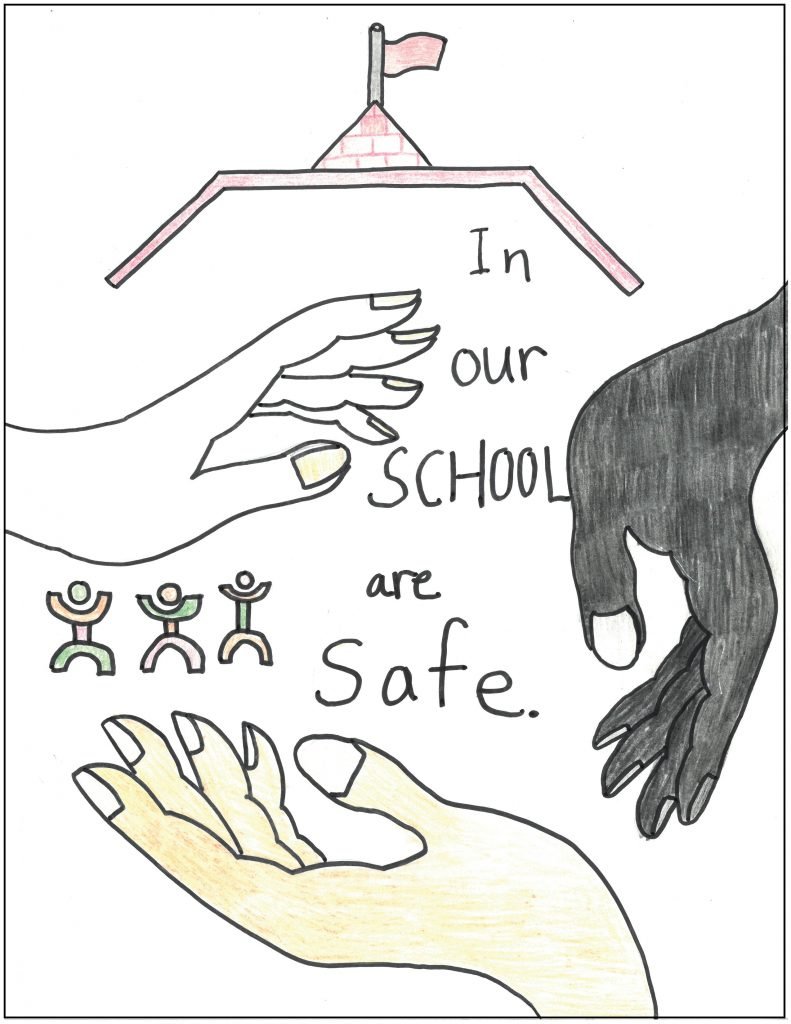 Best in Show
"In Our School 'WE' Are Safe"
Andrew Zhang
Grade 6
Whittier Middle School, Norman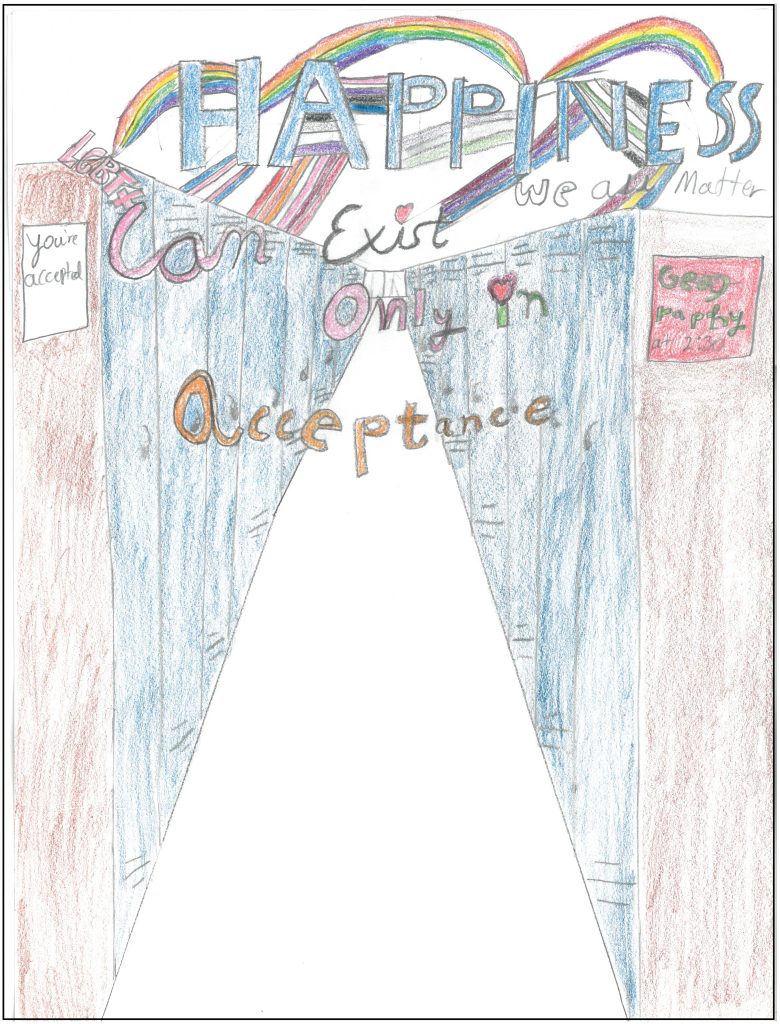 Honorable Mention, Grades 9-12
"Acceptance in the Hall"
Allison Speaker
Sophomore
Garber High School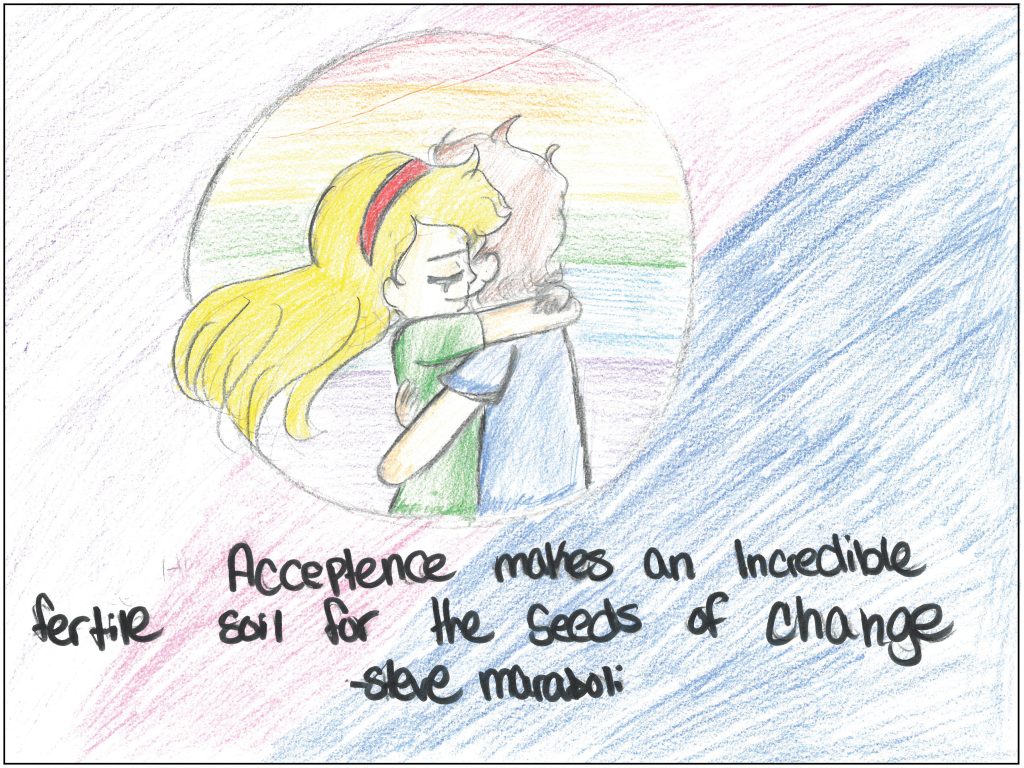 Honorable Mention, Grades 9-12
"Acceptance Is Key"
Kylie Johnston
Freshman
Garber High School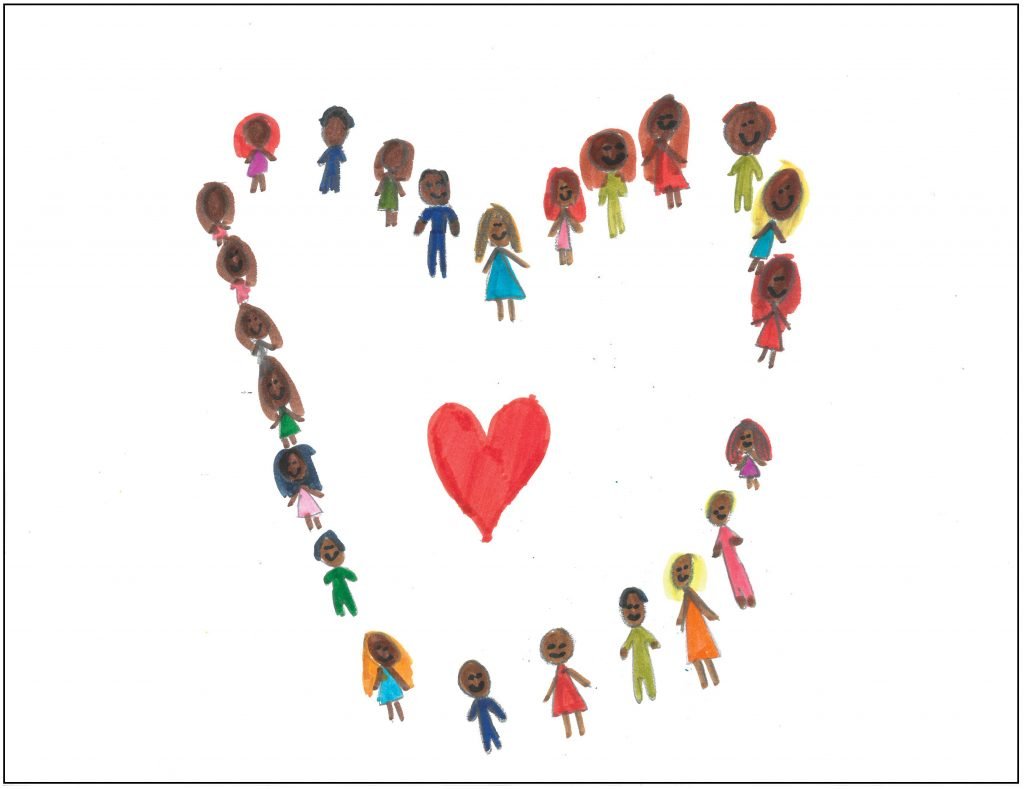 Honorable Mention, Grades 9-12
"Safe and Accepted in School"
Hannah Herzer
Senior
Garber High School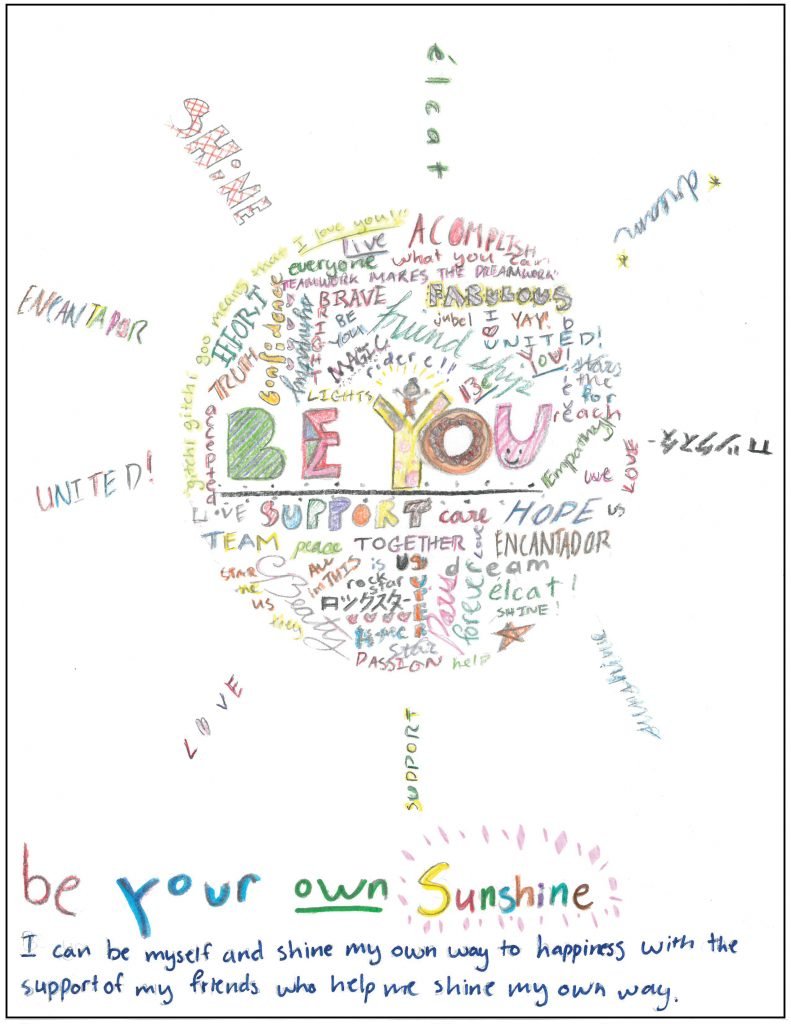 1st Place, Grades 6-8
"Positivity and Sunshine in Positive Ways"
Julianne Nhá-Thy Hoang Grade 6
Fisher Elementary, Moore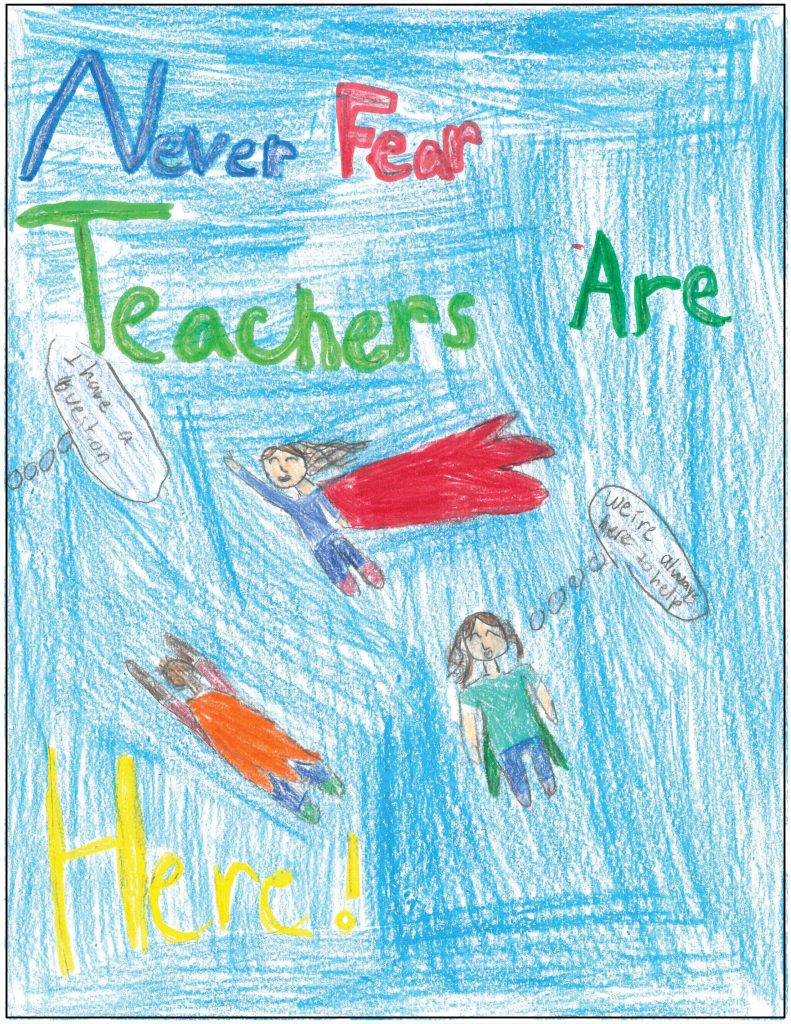 Honorable Mention, Grades 6-8
"Never Fear, Teachers Are Here"
Jalynn Dilling
Grade 6
Durant Intermediate School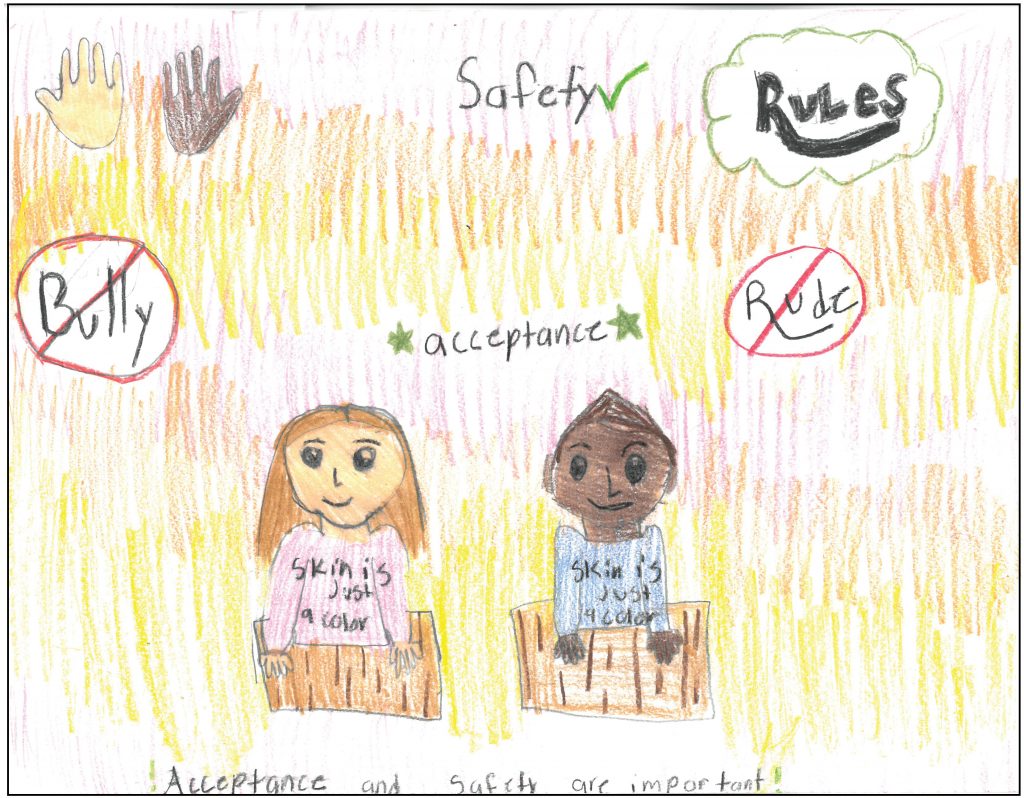 Honorable Mention, Grade 6-8
"Acceptance and Safety Are Important"
Kilah Flowers
Grade 6
Durant Intermediate School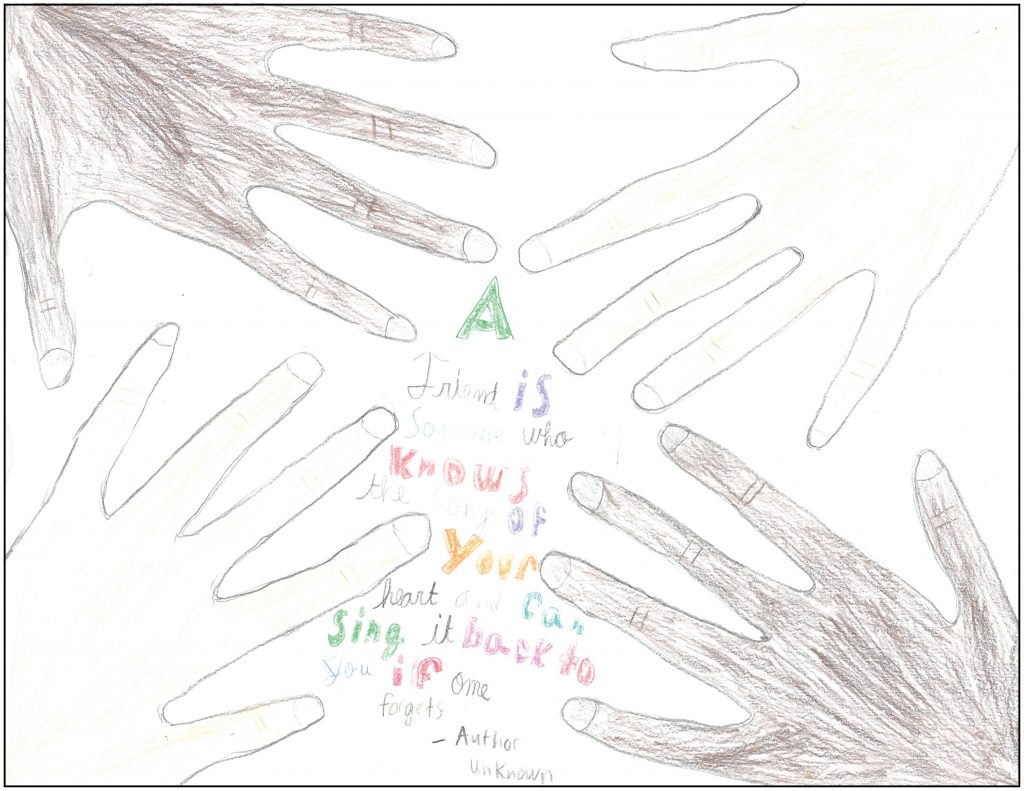 Honorable Mention, Grades 3-5
"Song of Your Heart"      Stella Rhynes
Grade 5
Durant Intermediate School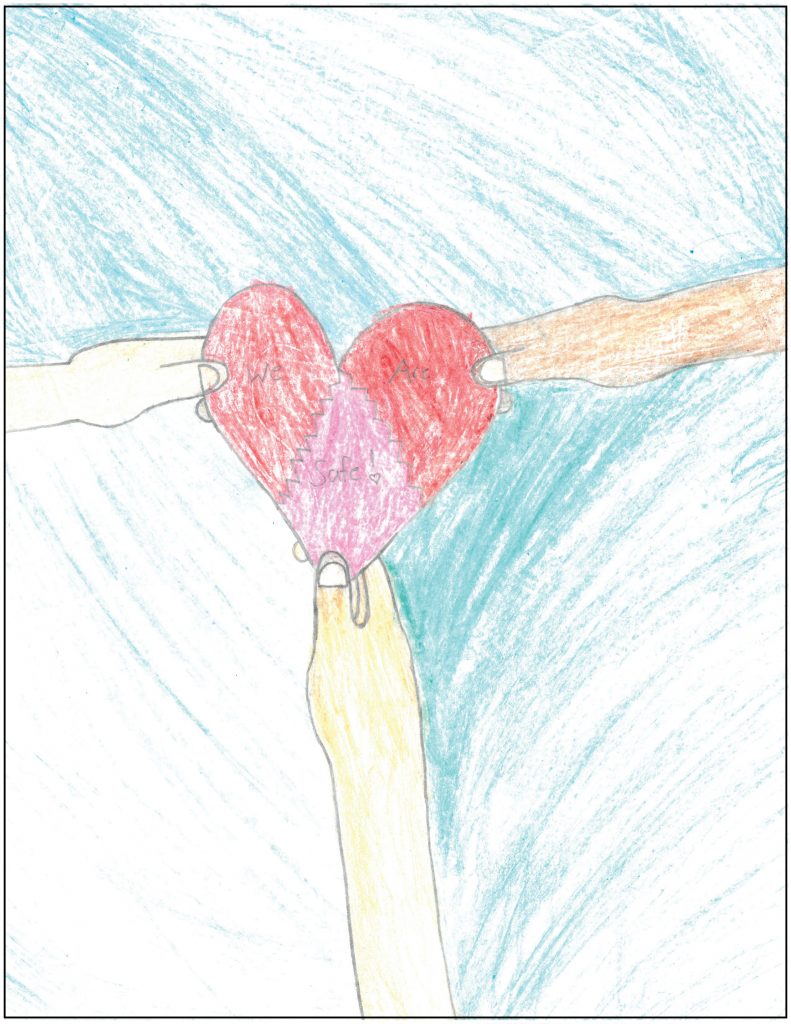 Honorable Mention, Grades 3-5
"All You Need Is Love"
Bridgette Diaz Abarca
Hawthorne Elementary
Tulsa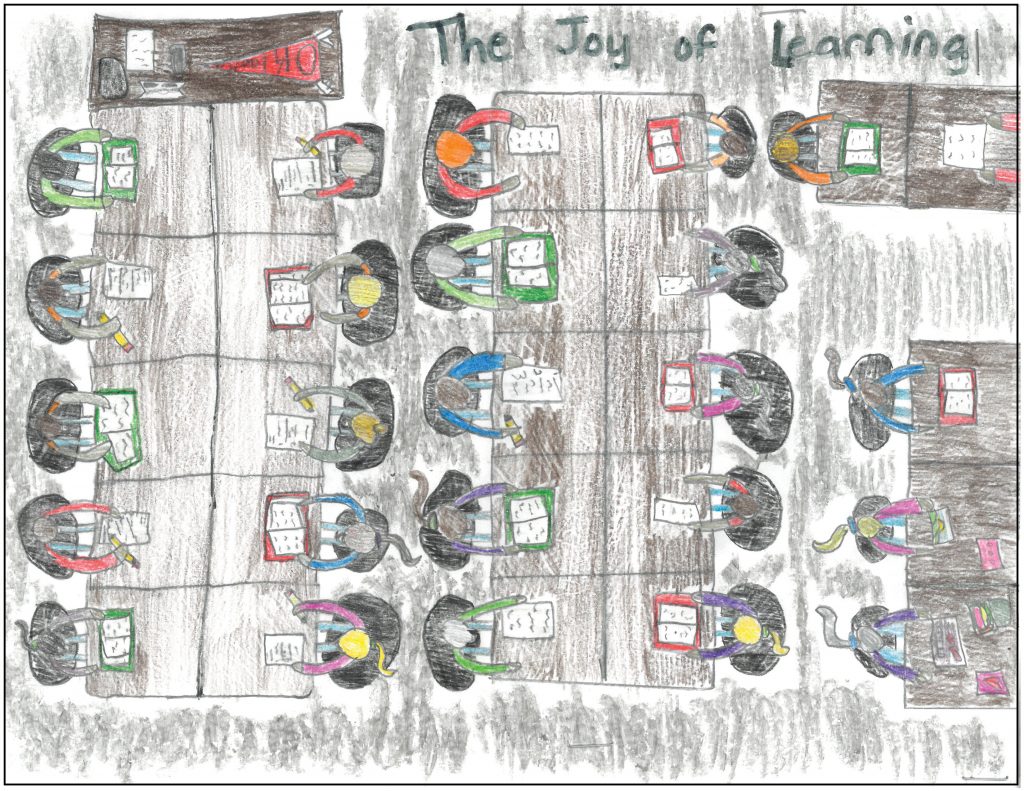 Honorable Mention, Grades 3-5
"The Joy of Learning"
Moriah Palmer
Grade 3
Northwest Heights Elementary, Durant